Vintage Tektite Boxes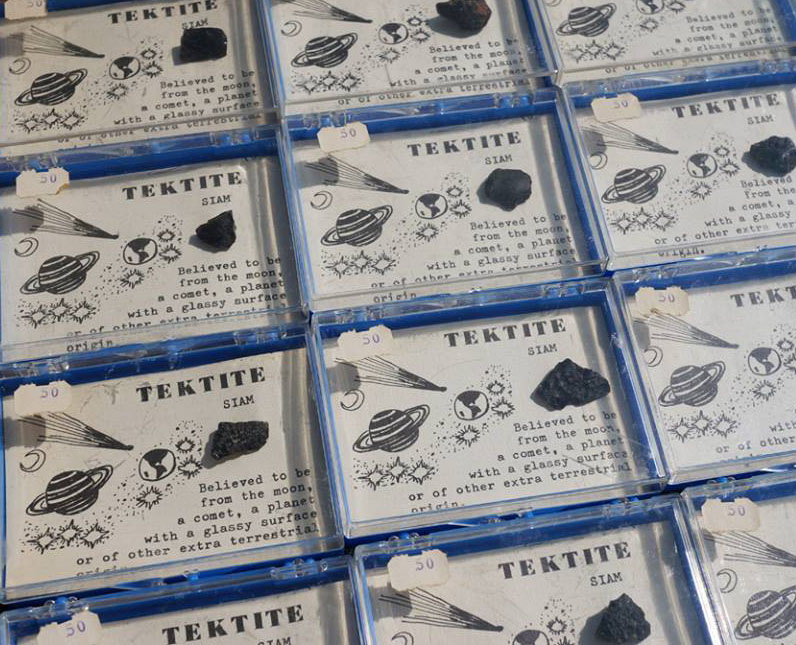 Not sure of the age. Siam became Thailand in 1939 but there is a $0.50 USD adhesive tag on each box which would have made them pretty spendy for that era. These have more of a 1960's - 70's vibe to them.
Box measures ~3 1/2" x 2 1/2" or ~92mm x 66mm.
Card inside of box reads, TEKTITE", "SIAM", "Believed to be from the moon, a comet, a planet with a glassy surface or of other extra terrestrial origin.".
Glued onto the card is a small tektite. I found quite a few of these and being old some are more dusty then others, some might have slight scratches or the like. However, they are all pretty much the same and in similar condition so I am just going to take one photo for all of them. The hinge and clasp on each of the boxes work fine.
A fun curio to add to your meteorite collection or perfect to give as a gift.
Contact me for bulk pricing.